Group Winter
Molecular glue degraders: chemical probing and functional characterization of DCAFs
Group Leader
Georg Winter
Georg Winter obtained his PhD from the Medical University of Vienna under the supervision of Giulio Superti-Furga, and went on as a postdoc with James Bradner at the Dana Farber Cancer Institute/Harvard Medical School. Georg was recruited as a CeMM Principal Investigator in 2016 where his research is now focused on using the unique molecular pharmacology of targeted protein degradation.
Institute

CeMM - Research Center for Molecular Medicine

Phone

+43 40160 70031

Mail

gwinter@cemm.oeaw.ac.at
Projects within consortium
Our lab is fascinated by research at the interface of chemical biology, gene regulation, proteolysis and cancer. In my research laboratory, we want to develop and apply novel chemical tools to probe and understand biological processes at a high kinetic resolution. In all aspects of our research, we aim to describe and comprehend research questions on a systems-wide level. We are deploying an integrative research strategy to understand how transcriptional networks are rewired in order to sustain an oncogenic state and how we could target resulting dependencies on the transcriptional machinery or associated chromatin regulators. In particular, we are trying to further accelerate the emerging field of targeted protein degradation and leverage its unique molecular pharmacology to elevate our understanding of oncogenic gene regulation and proteostasis.
Here, we propose a multi-disciplinary approach to chemically probe DCAFs to identify novel small molecular glues capable of re-directing their activity. Towards that end, we will deploy a scalable screening system to identify small-molecules capable of binding to DCAFs in cells. This will be followed by a target identification campaign supported by quantitative proteomics and chemical genetics strategies. Finally, we aim to elucidate structural determinants for the drug-induced molecular recognition of neo-substrates by deciphering the underpinning degron sequence and assaying kinetic determinants of ternary complex formation. If successful, this proposal will unlock novel corners of the "undruggable proteome" by identifying novel molecular glues to hijack the activity of DCAFs to degrade proteins outside the scope of traditional ligand-discovery efforts.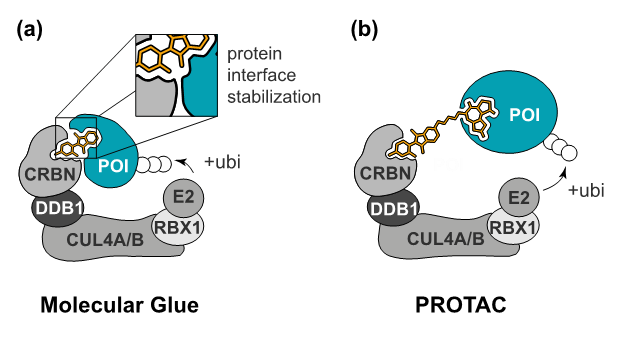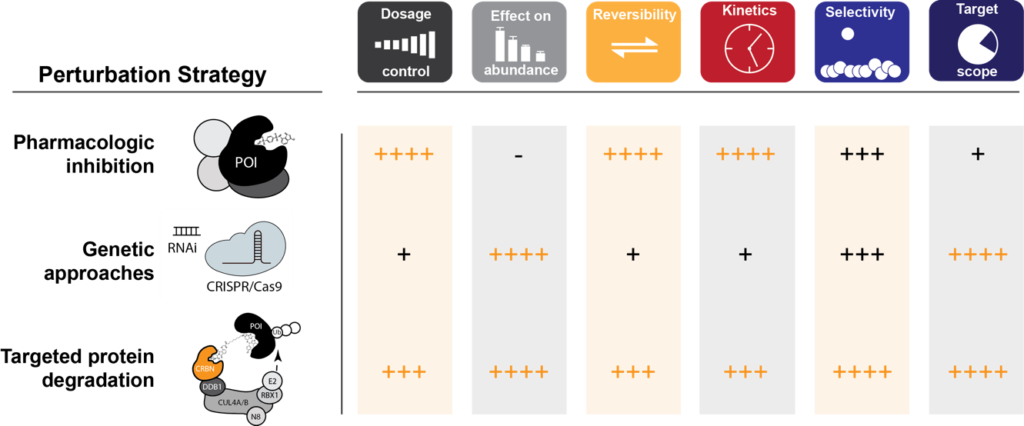 Project members
Postdoc

Marko Cigler

SFB Member

PhD Student

Alexander Hanzl

Associated

PhD Student

Amanda Ng

Associated
Targeted Protein Degradation related publications by Group Winter