April 28-29 2022, Vienna
Ubiquitin & Friends Symposium 2022
organized by the SFB Targeted Protein Degradation (University of Vienna)
The Ubiquitin & Friends Symposium organized by the SFB F79 Targeted Protein Degradation is an international meeting, taking place in the beautiful capital of Austria and aims to bring together scholars from various fields of ubiquitin and protein degradation research in a personal, family-like atmosphere.
We will be covering various areas,  ranging from structural insights of the molecular machines involved in proteostasis to various biological pathways such as autophagy, immune signaling and protein quality control.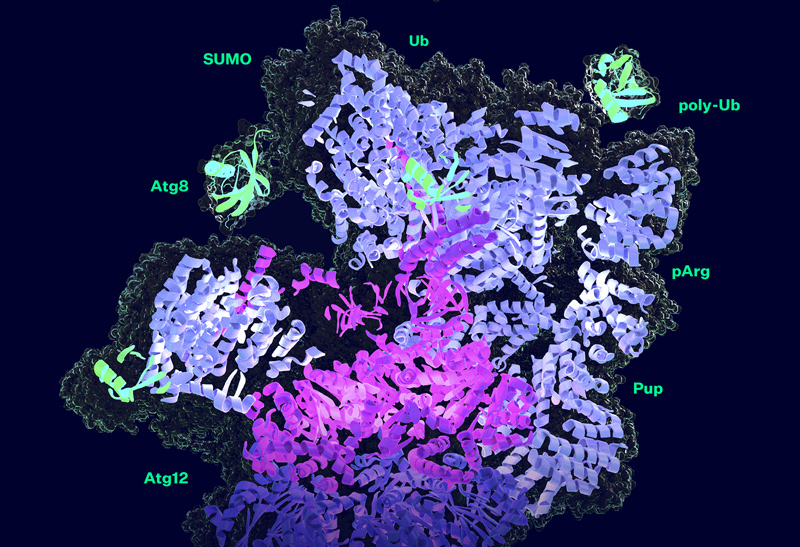 Speaker

Helen Walden

University of Glasgow, UK

Speaker

Susan Shao

Harvard Medical School, USA

Speaker

Eric Fischer

Dana-Farber Cancer Institute, Harvard, USA

Speaker

Kathrin Lang

ETH Zürich, Switzerland
Program

Ubiquitin & Friends Symposium 2022

The 1,5 day program comprises talks from 11 renowned scientists, invited as guest speakers, furthermore 10-11 talks by participants selected from the submitted abstracts as well as flash talks followed by poster sessions.

COVID regulations, travel information, …

General Information

We are excited to meet in person at the Ubiquitin & Friends Symposium 2022.

Read more about the COVID regulations and travel information.

Abstract Submission and Registration

Deadlines, abstract submission and poster information

Registration closed on 18 April 2022.

Read more about the abstract submissions and poster presentations.
Sponsoring companies



Contact
For questions concerning the organization of the symposium:
ubiandfriends-symposium@maxperutzlabs.ac.at
Organization
Conference coordinators
Sascha Martens, Mirjam Beck and Zahra Ayatollahi, Max Perutz Labs, University of Vienna
Student/PostDoc Organizing Committee
Sara Bernardo, Luca Ferrari, Susanne Huhmann, Amanda Ng